[03.05] Saunamaraton 2023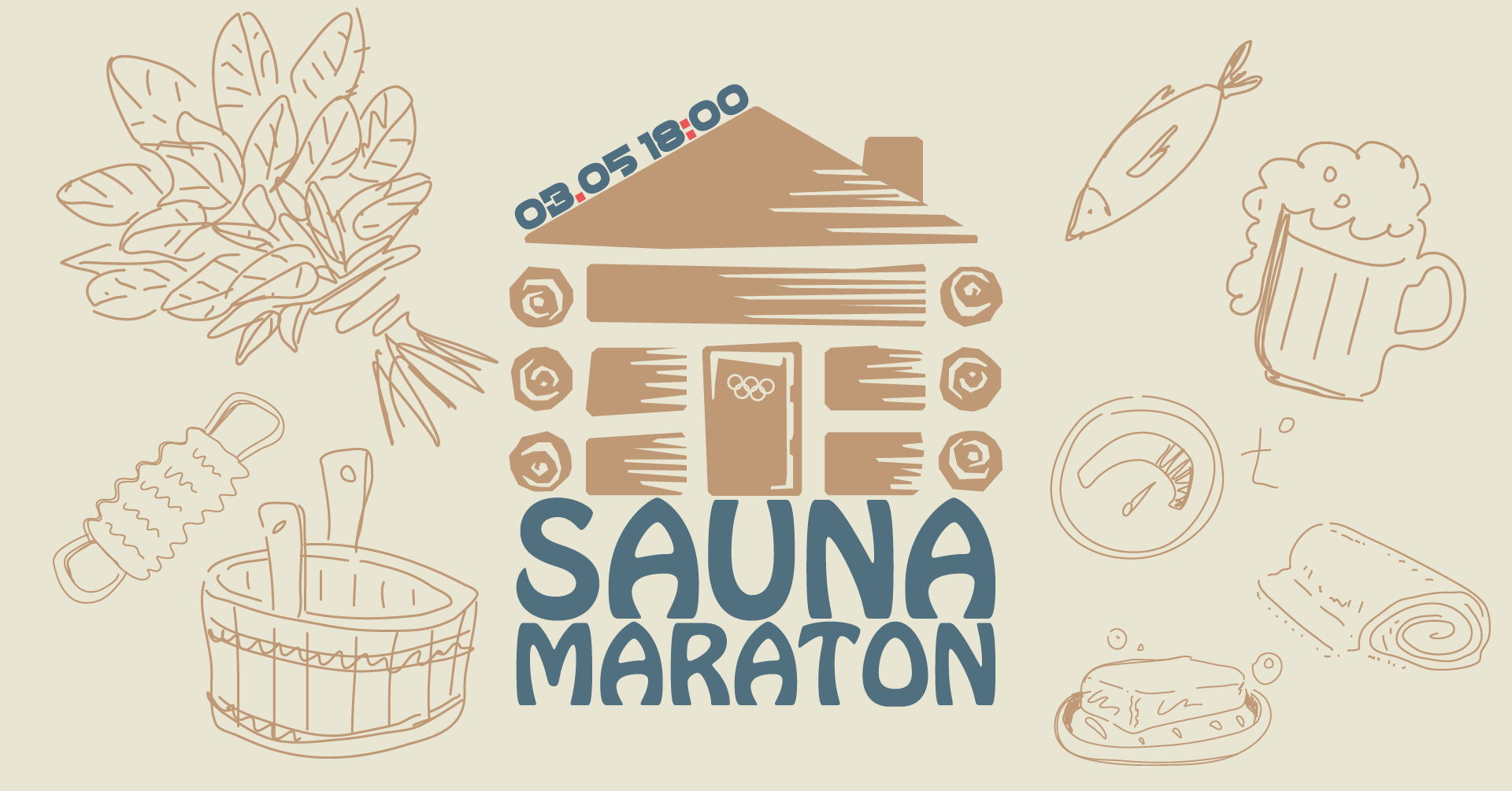 ENG below
————————–
KÜMME sauna, kümblustünnid, kostüümid, 
orienteerumine, 
 auhinnad 
 ning palju kuumi tipikaid! 
 Just nimelt, see aeg on kätte jõudnud – armastatud ja kauaoodatud SAUNAMARATON on tagasi!
Valime ka seekord välja TalTechi parimad saunatajad, sest just nemad saavad üle küllatud meie sponsorite poolt välja pandud magusate auhindadega. 
 Premeeritud saavad 3 parimat tiimi ning vingeima kostüümi eest saab eriauhinna.
KUS?
Meie armsas TalTechi Campuses!
KUIDAS?
 Pange kokku 4-liikmeline võistkond
 Osalustasu võistkonna kohta on 20€
Mõtle oma tiimiga välja ekstra vägev kostüüm
Vägevat saunatamist ning näeme juba üsna pea!
————————-
10 saunas, hot tubs, costumes, 
 orienteering, 
 prizes 
 and lots of hot students! 
 That's right, the time has come – the beloved and long-awaited SAUNA MARATHON is back!
This time we will also choose the best TalTech sauna lovers, because they will be the ones who will be lavished with sweet prizes from our sponsors. 
 The 3 best teams will be rewarded and a special prize will be awarded for the best costume.
WHERE?
On our beloved TalTech Campus!
HOW?
 Put together a team of 4 people.
 The entry fee per team is €20.
 Come up with an extra awesome costume with your team.
NOTE! The competition is based on the number of tasks and games completed at each sauna point! This is not a competition with a time limit in the saunas!
Have a great sauna session and see you soon!