[14.09] Rebaste Pidu | Club Hollywood | 14.09
September 14 @ 23:00

-

04:00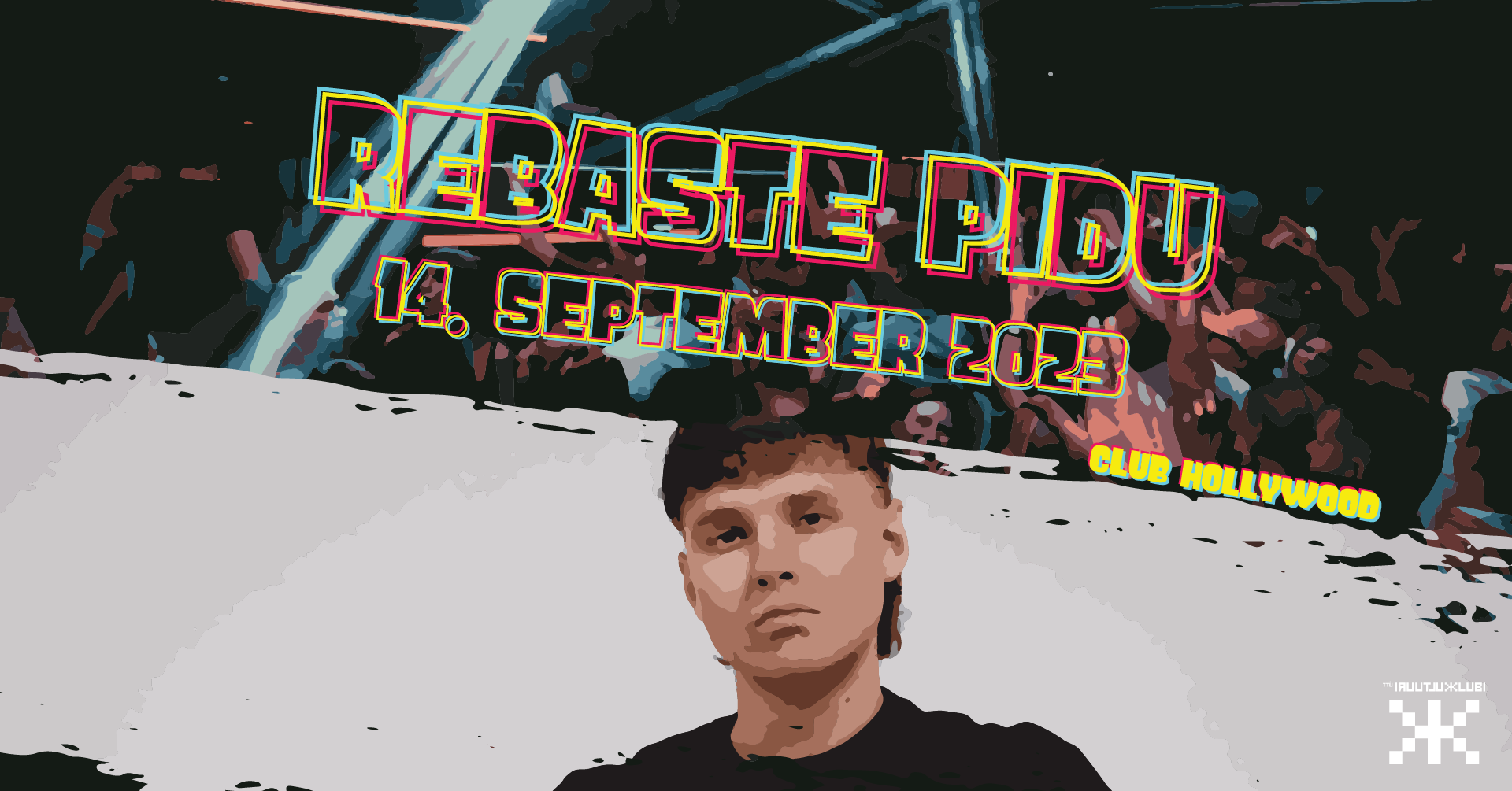 𝐑𝐄𝐁𝐀𝐒𝐓𝐄 𝐏𝐈𝐃𝐔
Auuuuuu kõik rebased!! 
Kõik REBASED ja REBASEMEELSED – see pidu on Teile! Käes on aeg, et teha kõikidest esmakursuslastest ühed pöörased Tipikad! Selleks ootame Teid klubisse HOLLYWOOD, kus paneme kõik rebased tantsupõrandal üheskoos ulguma ja oma parimaid tantsusamme esitlema.
NB! Peole on oodatud kõik, olenemata koolist ja tudengistaatusest.
 𝐑𝐄𝐁𝐀𝐒𝐓𝐄 𝐏𝐈𝐃𝐔
All FOXES and FOX LOVERS,
 this party is for you, because it's time to party! For that, we invite you all to the club HOLLYWOOD, where we will make all the foxes howl together on the dance floor.
NB! Everyone is welcome at the party, regardless of the student status and school.
▬▬▬▬▬▬▬▬▬▬▬▬▬▬▬▬▬▬▬▬▬
 𝐏𝐈𝐋𝐄𝐓𝐈𝐃:
Piletid müügil – 
https://gateme.com/…/98671-topelt-rebaste-pidu-club…/
 8€ varajane rebane
 10€ õigel ajal jaole saanud rebane
 12€ hiline rebane/kohapeal
𝐓𝐈𝐂𝐊𝐄𝐓𝐒:
Get your tickets from – 
https://gateme.com/…/98671-topelt-rebaste-pidu-club…/
 8€ early fox
 10€ right on time fox
 12€ late fox/on spot
▬▬▬▬▬▬▬▬▬▬▬▬▬▬▬▬▬▬▬▬▬
𝐋𝐈𝐍𝐄-𝐔𝐏
Siimi
Whogaux
Pahv
Moistus
▬▬▬▬▬▬▬▬▬▬▬▬▬▬▬▬▬▬▬▬▬
Uksed/Doors: 23.00
Vanusepiirang/Age limit: 18+
Dokument on vajalik/ID is required!
▬▬▬▬▬▬▬▬▬▬▬▬▬▬▬▬▬▬▬▬▬
*Korraldajatel on õigus teha programmis muudatusi.
*The organizers reserve the right to make changes to the event program.
Näeme tantsuplatsil!! See you on the dance floor!