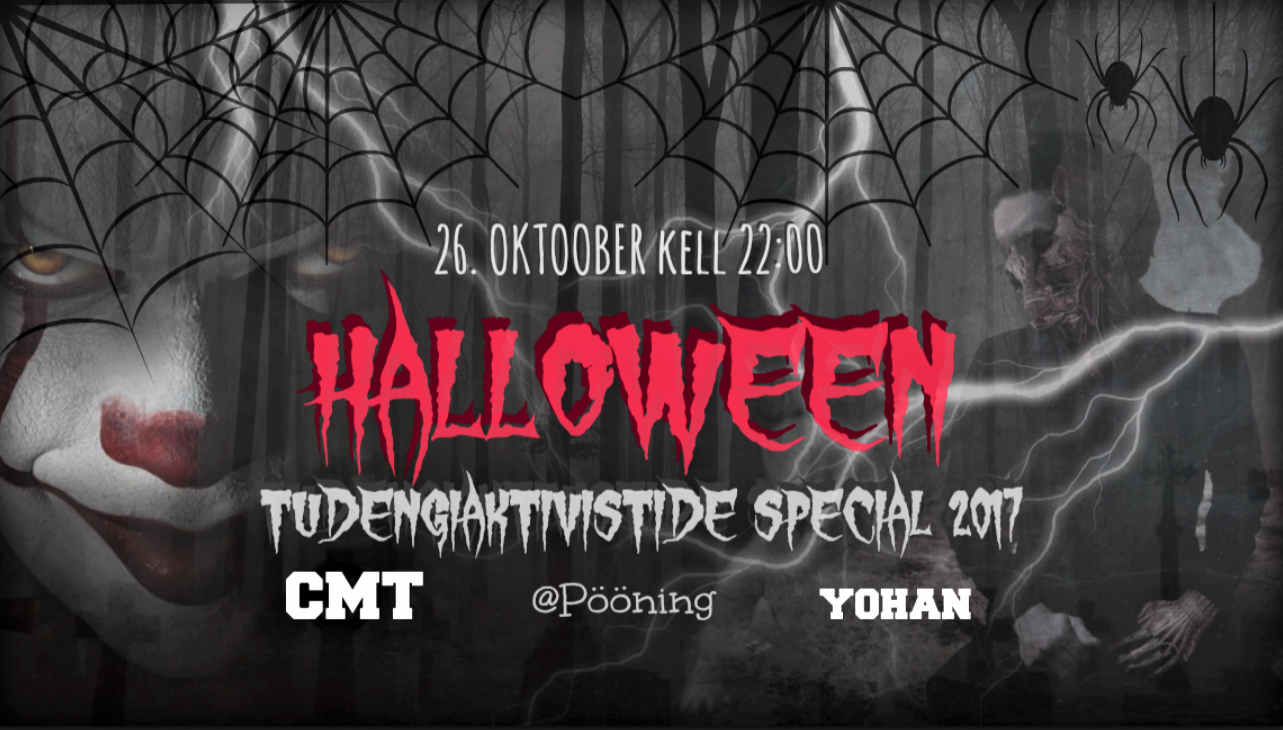 Unistad igal õhtul enne magama jäämist, et saaksid kordki olla Sina ise ning sotsiaalse maski vahetada tõelise vastu?! Kauaoodatud Halloween: Tudengiaktivistide special 2017 on ketist lahti murdnud ning varjab end Pööningul. See on Sinu võimalus näidata oma sisemist luukere!
TTÜ Kultuuriklubi kutsub kõiki TTÜ tudengiorganisatsioonide ja üliõpilaskogude liikmeid ja huvilisi eksklusiivselt hirmsale kostüümipeole, mis leiab aset 26. oktoobril Pööningul!
Sellel müstilisel õhtul tõstab pead väike friik Su õla peal, vastu panna talle Sa ei saa! Stiilika parimaks nimetatakse maag või nõid, kelle aura särab kõige tumedamalt, ehk parimale kostüümile parimad auhinnad.
→Arusaamatutele tegevustele aitavad kaasa astromaagilised joogid baarist!
→Anonüümset massimõrva teostavad tantsuplatsil Yohan ja CMT
→Halloween FearFactor!
→ Beerpong
SISSEPÄÄS:
Kostüümiga on sissepääs tasuta!
5€ kostüümita.
Uksed avatakse kell 22:00
18+
______________________________________________________
Calling all Goblins, Ghosts and Freaks of the night!!! This is your chance to forget your earthly worries and get spooky!
TTU Culture Club is hosting an exclusively horrifying Halloween party at Pööning on October 26th for the members of TTU student organisations and people who are interested in joining organisations!
Mirror Mirror on the wall, am I the scariest of them all? Terribly good prizes for best costumes! Attend at your own risk as you may never leave (or want to!).
→Magical drinks from the bar that will make you lose your mind!
→ Yohan and CMT will lure out your killer dance moves and make you shake 'til you drop!
→Halloween FearFactor!
→ Beerpong
Tickets:
Free enterance for people in costumes
5€ no costume.
Doors 22:00
18+